Paid Search Management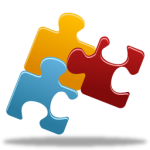 Search marketing is the practice of buying sponsored search results that appear at the top and right hand side of Yahoo, Google, Bing, and other Internet websites. Paid search ads are seen by many millions of people all over the world every day. Advertisers bid in a real time auction that is based on how much they pay for each click. There is a lot to consider in an auction. Advertisers have to look at the search terms, the quality of the advertisement, and the relevancy of the ad to the landing page or website. It is not uncommon for advertisers to become overwhelmed and pay too much! With the potential effectiveness and scalability of these ads, businesses learn that they can expand their campaigns and scale budgets because they're able to predict the ROI of search marketing. Many times the expansion of campaigns and budgets requires more time, resources, and depth of experience than what the company has available. That's where Giant Concepts comes in. We provide management, implementation, and advisor services for paid search accounts. All of our search engineers are certified by Google and/or Bing to provide consultant level solutions to clients.
Learn more about PPC Search Management
---
Search Engine Optimization

In real time, each time someone performs a search, search engines generate two separate sets of results. One set of results is a real time advertiser auction that is typically called 'sponsored' ads or 'paid search'. The other set of results is commonly referred to as 'organic' results. Organic results take up the majority of the real estate on a search engine page. Position is determined by secret algorithms known only to the search engines. Giant Concepts will design and implement SEO strategies that help your website rank high for a basket of search terms that people would use to find your products or services. Utilizing the research from GC Labs, we are able to test an almost limitless number of methods to reverse engineer these search engine secrets.
Learn more about Search Engine Optimization
---
Reputation Management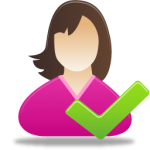 Is the customer always right? Usually the answer is 'yes' because it's better than having an unsatisfied customer that doesn't recommend your products or services. Sometimes, an angry customer might post something online that paints your business in a negative light. Imagine a disgruntled ex-employee trying to get revenge by talking badly about your company. Now imagine searching your company name and right there below your website is this same person talking about your business, with a less than positive tone. This is a common problem that businesses face because time is of the essence and the uniqueness of any given search query requires a unique solution to remedy. Giant Concepts develops and implements innovative strategies that successfully remove these negative results from the first page of a relevant search query.
Learn more about Reputation Management

---
Website Design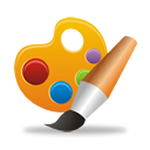 Tired of having that same dull and dysfunctional website? By utilizing creative and functional evaluations of your website project requirements, our highly creative designers will create the look and feel for your website that incorporates any number of design elements at your request or our suggestion. After the design phase, our implementation experts can create the functionality that is required. We have designed eCommerce websites, corporate websites, database driven websites, blogs and more. Our consultants can work with templating systems for almost any platform. This ensures that you maintain the same management and systems that were in place before the implementation of the new design.